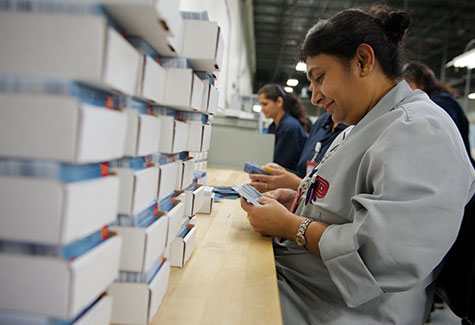 Our name is no accident – it is the standard upon which we build.
For over 55 years, we have made a commitment to be the best at what we do. We operate with the philosophy of continuous improvement. Utilizing Lean Six Sigma and ISO Methodology, which requires teamwork and coordination between all facets of customer service, manufacturing, engineering, and maintenance. This results in an approach to quality that is unparalleled in the card industry.
Perfect Plastic Printing has engineered success in every step of our manufacturing environment in order to eliminate defects. Preventative maintenance and training are key components of our daily operations.
Quality is a job that is never complete; at Perfect Plastic Printing, it is an intrinsic part of doing business that cannot be separated or shortchanged.
36 Month Guarantee
Perfect Plastic Printing Corporation warrants its card bodies originally meet ISO specifications and under normal usage to be free of manufacturer defects for a period of thirty-six months from the date of shipment.