Perfect Plastic Printing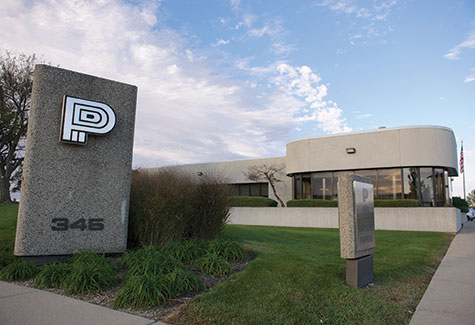 Family owned since 1965 – we are a top 5 credit card manufacturing company in the world, serving financial institutions both large and small. As a family owned company we have established a reputation as a valued service provider with dedicated customer service from concept to delivery.
Our personalized service, attention to detail and industry knowledge make us more than just a vendor, we are a partner.
Perfect Plastic Printing is committed to making the highest quality plastic cards, a commitment we have kept for 55 years. We have built a reputation for loyalty to our customers by striving to be the best at producing consistently high quality cards, in volume, and with a demonstrated track record of on-time deliveries. Throughout our history, we have remained dedicated to some basic principles that have made us successful: innovation, quality and performance.
Perfect Plastic Printing believes in being a good corporate citizen, not just in our community of St. Charles, Illinois, but in our industry as well. Our participation and involvement in the broader needs of the community goes beyond the Chamber of Commerce; we are also active members of:
ICMA (International Card Manufacturers Association)
Why Perfect Plastic Credit Card Manufacturing?
Experience
More than 12 Billion cards produced.
In the past 5 years we have produced more than 450 million cards with 98.7% on time delivery – 75 million EMV cards and 21 million Dual Interface cards.
We've been American owned and operated for over 58 years.
We're small enough to care but large enough to work with the 

biggest and the best.

We offer personalized service with your own customer service specialist.

You can track your order with our online portal.

We offer the highest security measures certified and rigorously tested by MasterCard®, Discover®, Visa® and American Express®.
Quality
For over 58 years, we have made a commitment to be the best at what we do. We operate with the philosophy of continuous improvement. Utilizing Lean Six Sigma and ISO Methodology, which requires teamwork and coordination between all facets of customer service, manufacturing, engineering, and maintenance. This results in an approach to quality that is unparalleled in the card industry.
Perfect Plastic Printing has engineered success in every step of our manufacturing environment in order to eliminate defects. Preventative maintenance and training are key components of our daily operations.
Quality is a job that is never complete; at Perfect Plastic Printing, it is an intrinsic part of doing business that cannot be separated or shortchanged.
36 Month Guarantee
Perfect Plastic Printing Corporation warrants its card bodies originally meet ISO specifications and under normal usage to be free of manufacturer defects for a period of thirty-six months from the date of shipment.
---