Perfect Plastic has over 55 years of card manufacturing experience and a long history of environmental stewardship. To reduce the impact of PVC products, we have enhanced our printing & manufacturing processes over the past several decades and made it a policy to conduct business in a manner that is environmentally friendly.
Perfect Plastic not only offers eco-conscious products but has environmental impact in mind; from individual recycling programs to our state of the art production processes, every aspect of our organization is focused on reducing our carbon footprint.
Eco-Products
Perfect Plastic Printing is continually searching for alternatives to the standard PVC card. Our product development is designed to produce ISO compliant and secure card approved alternatives – including recycled, biodegradable, wood and PLA. We offer several "green" alternatives with our line of renew® products. Our success in developing "green" alternatives allows our customers to achieve their environmental initiatives.
RENEWED®/RECYCLED
Products In Development
Made with renewable resources aimed to: reduce waste, minimize carbon footprints, and make the earth a more sustainable place.
80% Recycled PVC:
A recycled PVC card containing 80% post-industrial recycled PVC by weight for contactless card products
Recycled PVC core stock containing up to 90% post-industrial PVC
Recycled PVC inlay containing up to 99% post-industrial PVC
Final card contains 80% recycled PVC by weight
Suitable for Dual Interface
rPET/rPET-G
A recycled PET/PETG product is currently in production for samples and testing. PET/-PETG are good, environmentally friendly alternatives because the material displays similar properties to PVC.
PET/PETG is typically used in food, beverage, medical and cosmetic packaging
PET/PETG is highly recyclable
Recycled PET/PETG core stock contains up to 89% post-industrial PET/PETG
Recycled PET/PETG inlay contains up to 92% post-industrial PET/PETG
Final card contains 78% recycled PETG by weight
Suitable for Dual Interface
---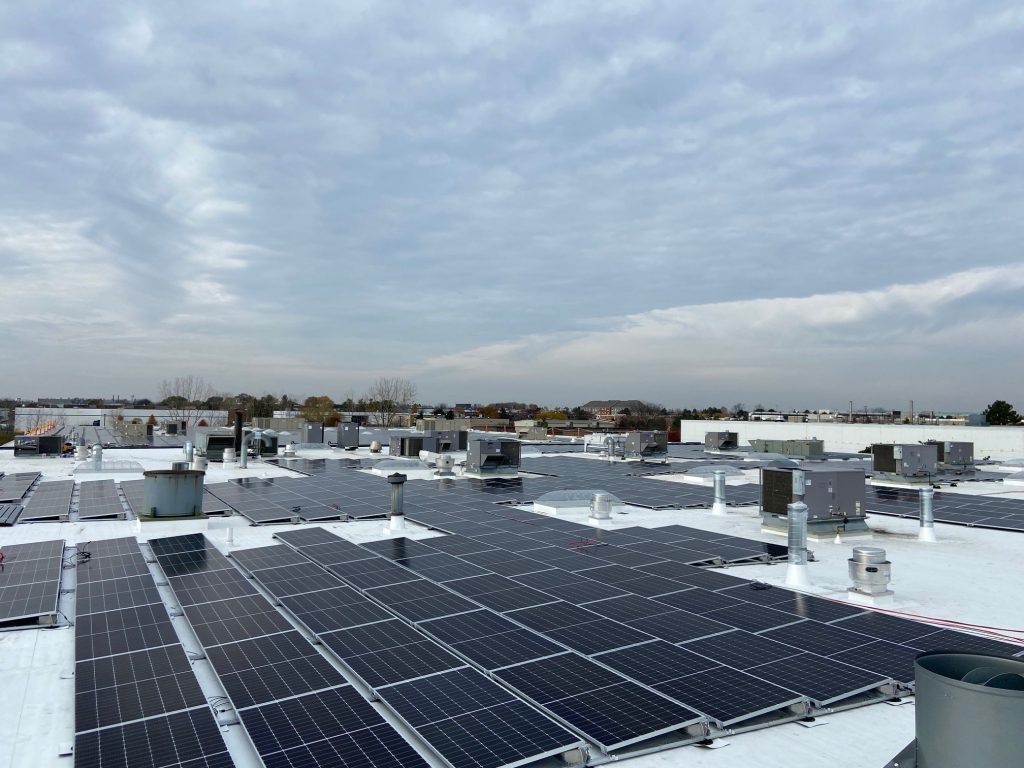 Growing Even Greener!
Perfect Plastic's 2021 expansion was built with the intention of meeting your card needs while still upholding our environmental stewardship. The expansion incorporates solar air heating with a SolarWall. Independent monitoring data indicates that SolarWall systems displace between 20-50% of heating fuel consumption. A 800 KW Solar Panel Array, installed mid 2021; generates 1,000,000 KWh of electricity; enough energy to power 1200 homes! This not only helps Perfect Plastic run on clean energy, but also helps combat greenhouse gas emissions & shrinks our carbon footprint. The expanded facility also features eco-conscious motion detection lights that reduces power consumption and saves energy. To reduce the impact of vehicle pollution and oil consumption, six electric car charging stations are available at Perfect Plastic.